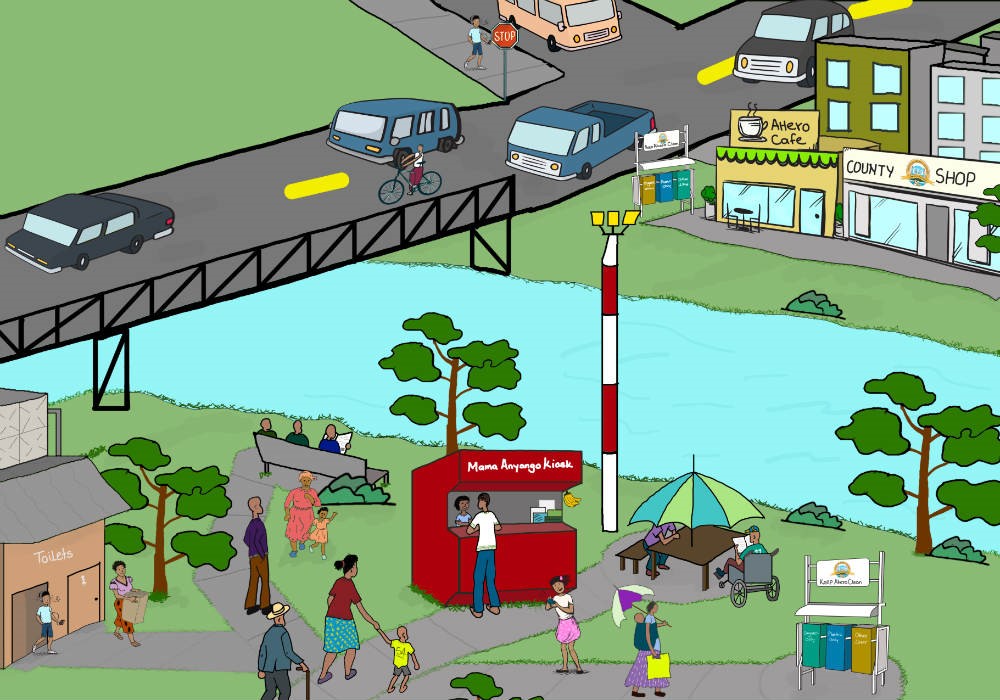 A multi-park by River Nyando will provide more recreational space for Ahero's residents.
Residents of Ahero, Kisumu County want a clean, healthy, resilient, convergent and people-centered city of prosperity. A short form of the Urban Sustainability Review illustrates their vision.
View Ahero: a Clean, Healthy, Resilient and People-centered City of Prosperity(PDF)
Ahero should be green and safe for both people and the environment, strong to withstand various challenges, and a place for meetings, business, and development based on people's needs.
This is what stakeholders including residents, county and national government officials, community based organizations, and service providers, have penned down as a vision for Ahero.
Stakeholders have also identified Ahero's main sustainability challenges, solutions, and priorities, in an Urban Sustainability Review. They are summarized in this brochure, and include such things as improved drainage and less flooding, green spaces for recreation, and improved solid waste management. The full report is available here (PDF).
Visit Kisumu County website
Visit Kisumu SymbioCity Pilot page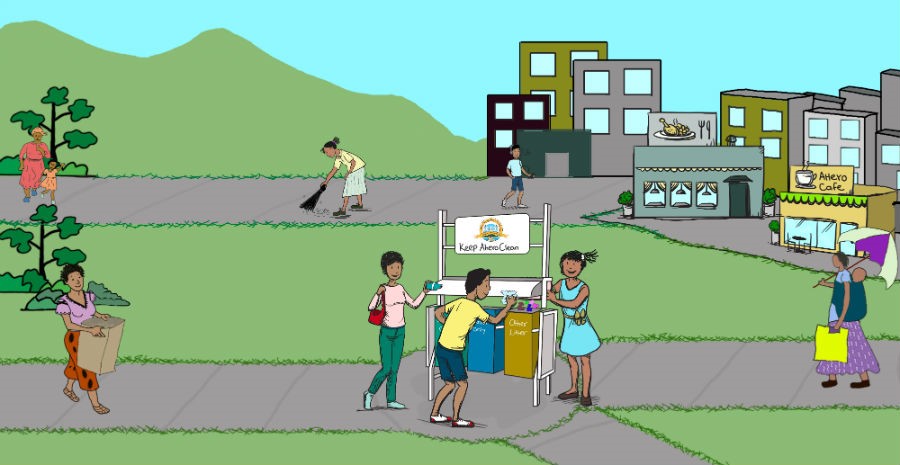 Keeping the town clean while generating jobs for the young. Waste management and employment are priority needs in Ahero.