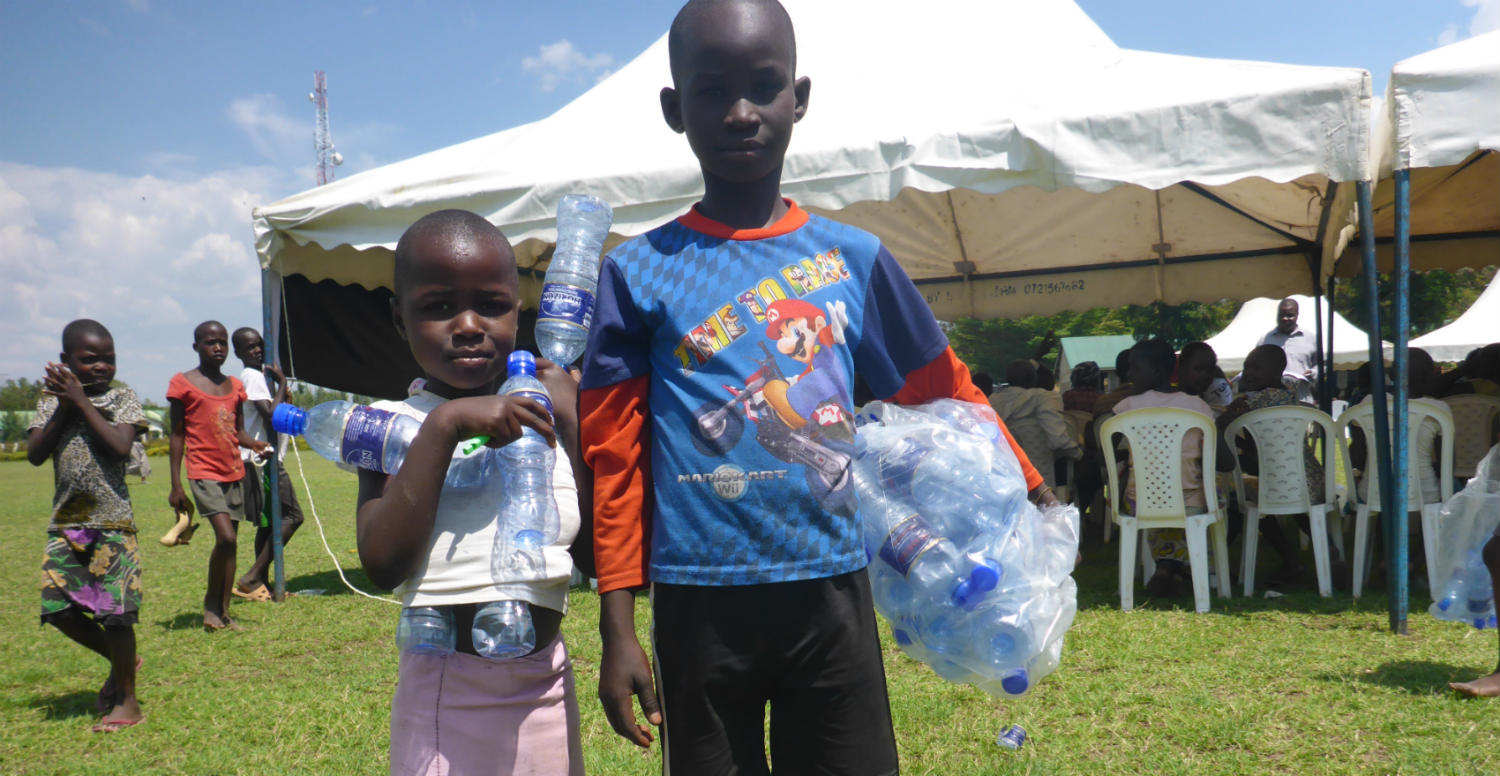 Young residents of Ahero participate in the community clean-up day.
Ahero town is located 25 kilometres south east of Kisumu city in Nyando sub-county. The town is a transport node, being a junction of the Nairobi-Kisumu (A104) and the Kisii-Kisumu (A1) highways.
Ahero is nestled in the Kano plains, a rich agricultural area mainly growing rice, sugarcane and soya. The town has a retail market serving as a main trading center for food and goods coming from Kisii, Homabay, and Nandi; this accounts for much of the town's trade and commerce. Informal sector activities such as hawking, kiosks, open-air fish-frying, and bodabodas, provide a source of income to a significant proportion of the population.
The Kisumu County Government recognizes the need to improve Ahero since the town is second to Kisumu city in terms of trade and revenue collection. It is also a gateway to Kisumu city, and planning it better would ease pressure on the county capital. Ahero also hosts a good number of people that work in Kisumu city but reside in Ahero by night.
Urban Sustainability Review:
With the help of environmental champions, Ahero town will get better at handling waste!

President Kenyatta highlighted the government's ambitious housing plans at the Devolution Conference, including caps on the costs of mortgage and construction.

The CoG's and SymbioCity Kenya's publication takes stock of the urban agenda. Download the April 2018 issue here!
Pilot County Coordinator
Stephen O.Sule is a graduate in Project Management and currently acting as the Deputy Director of city planning in Kisumu County. Sule has vast experience in city development, especially development control, where he has been in charge the past 15 years. He has also served as secretary of the Municipal Workers Union. He is a dedicated worker who takes pride in serving the underprivileged in the community.