A modern integrated market that showcases sustainable solutions and acts as a centerpiece for Ontulili as it grows and develops.
Residents of Ontulili, Meru County want their town to be well-planned, managed and economically sustainable. A short form of the Urban Sustainability Review illustrates their vision for the town.
View Our Town: Ontulili (PDF)
A range of stakeholders – including residents, county and national government officials, community based organisations, and service providers – have come together to formulate the vision for a future Ontulili. They identified the town's main sustainability challenges and solutions in an Urban Sustainability Review.
In a short form of the review, their priorities are summarised with illustrations. Needs include ensuring safe mobility in Ontulili for all road users (pedestrians, cyclists and vehicles), as a means to accessing services and markets. The full report is available here (PDF).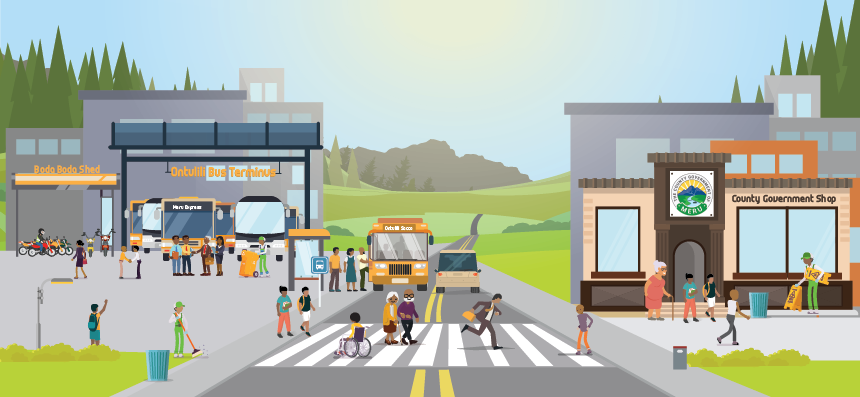 "Many of our residents travel to Nanyuki for work every day – why do we not have a bus stopping area for them to use? Our population is growing – why are there no public parks for us to spend leisure time in?"