In just a few months, Kiminini will be a more orderly and peaceful town, with waste better collected, reused and dumped; and the environment greener and more relaxing. Whilst most residents had not dreamt of any of the on-going developments before, the SymbioCity project has evoked in them aspirations. Having been engaged on the importance of a well-planned and clean environment, seen trees growing and benches erected, the residents have new hopes for their town, as they shared with SymbioCity Kenya Communications.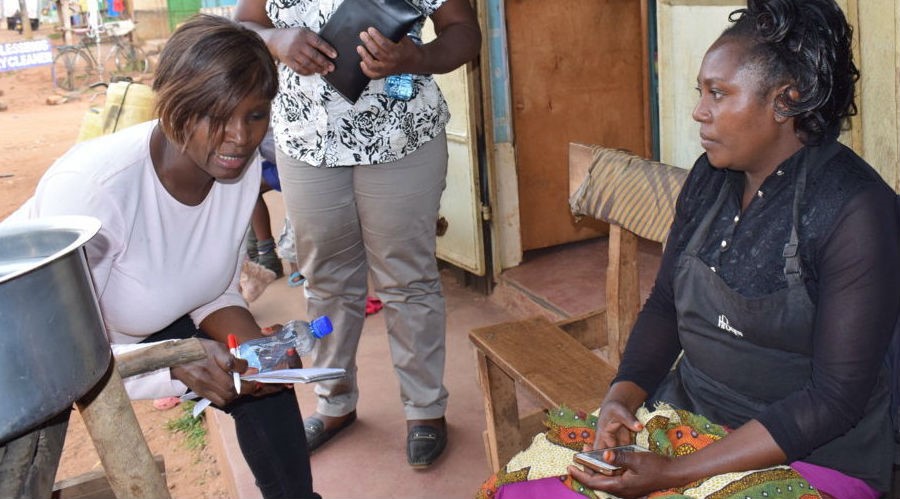 Monica Wanjiru, 30s, eatery owner in Kiminini:
Since the project begun, waste collection has improved. But I'd like more frequent waste collection. I currently use gunny bags, which the county government collects, though infrequently. Sometimes the waste is too much and becomes smelly, so I just look for a convenient place to dump it.
Mama Stacey, early 20s, vegetable seller in Kiminini:
I don't have to walk far to dump trash because the dumpsite is next to my stall. The only problem is that the dustbin is too small, so everyone dumps trash on the ground. Sometimes it smells terribly. The project could consider installing bigger and easier accessible bins, that way we will maintain a clean environment.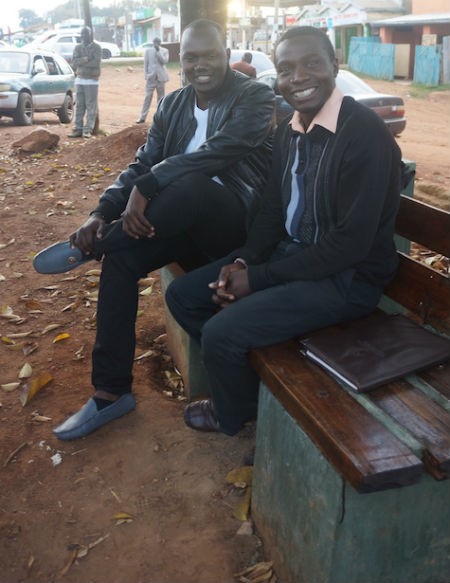 Kevin Bunyasi, 29, teacher Nabiswa Primary, Kiminini Town:
I put up the five SymbioCity benches in Kiminini, and as would be expected, every business owner wants the benches to be near their shop. I like the SymbioCity Project because, first of all it's enhancing the aesthetics of our environment, and secondly, it is a great motivation to my pupils and fellow teachers. I challenge them with these words, "If the market can have trees and be clean, why not our school and your homes?" The benches are strong and resistant to vandalism. I know that very soon Kiminini will be a learning centre on environmental management.
Edith Baraza, assistant pilot coordinator, Trans Nzoia County:
Kiminini may have limited spaces to create public spaces, but the people are creative and friendly, and when we demonstrate to them the health impact of a relaxing environment, I know they will run with it. I can't wait to see the outcomes.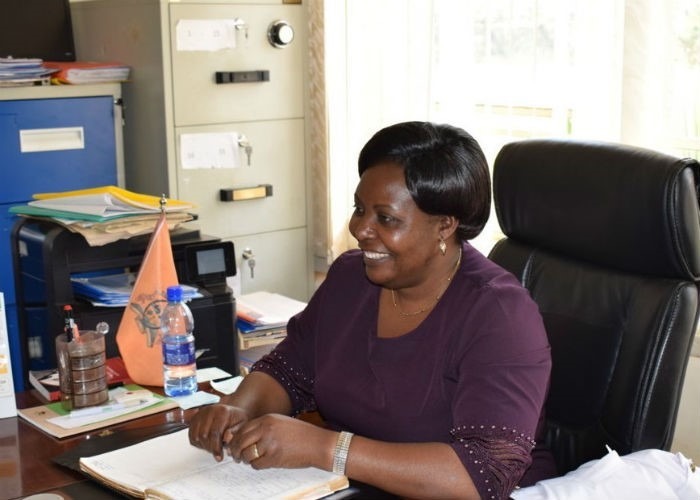 Susan Nelima, Minister Lands, Housing, Physical Planning and Urban Development:
I'm impressed with what the working group is doing. They are capable, energetic and committed. They have my full support. This programme is good for the entire county and I'll be at the forefront in replicating it.
David Luvai, 49, owner hardware shop in Kiminini:
SymbioCity has made me so glad. What they have begun is a dream I didn't know how to achieve. I love trees. I've grown a forest, yet I couldn't rally neighbours to plant trees around our shops. When the Project planted some trees last year, my hope was revived. But the trees died for lack of protection and regular irrigation. I replaced and protected some of the trees, and water them consistently. I've urged fellow business owners to do the same. Recently when the Project put up benches near our business, I was thrilled. Our main problem as a people is that we don't know how to relax, yet relaxation enhances our health. Development is about health and the good of the people, and that's something that I can see the SymbioCity Project striving to achieve. The project has my full support, as a community mobiliser.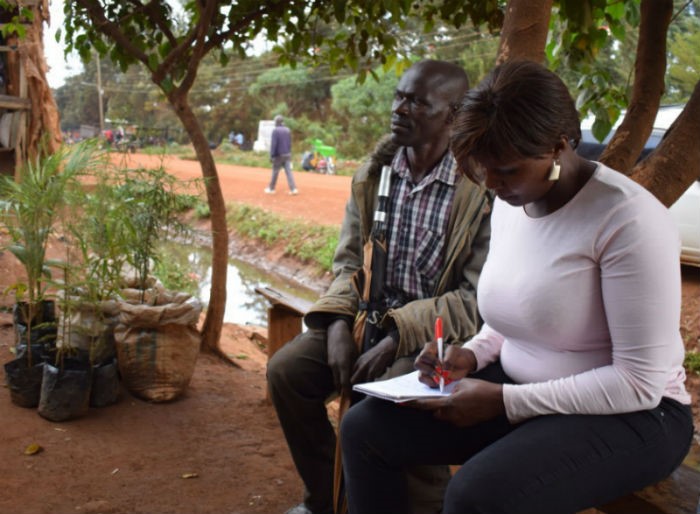 Solomon Mnala, 47, landscaping businessman, in Kiminini:
I've run a landscaping business since 2005 when I started to grow and sell seedlings of flowers, trees, grass, etc., and to green people's homes. I was motivated mainly by the need for income, but things are changing and I now have to advocate for the importance of a green environment. My business area being green with trees and bench, draws people who ask for advise on environmental matters. The SymbioCity project is doing exactly what I hoped the people of Kiminini could do: plant more trees and have strategic resting areas. I foresee a greener Kiminini, thanks to the Project.
Irene Nekesa, 36, vegetable and cereals seller in Kiminini:
Engaging the community is very helpful, and I appreciate that about the programme. For example, we've always dumped trash anywhere, and it has become a habit. We're progressing bit by bit. Now we dump the waste at a central place and animals eat some, as we burn the excess or rainwater washes it away. I know we can do better. Just keep enlightening us.
Pia Johnson, place-making expert, Swedish Association of Local Authorities and Regions:
Place making in Kiminini will be interesting because it is a small space. Most happen in bigger towns and bigger spaces. But place making does not necessarily need large spaces.