For the second time, Trans Nzoia County staff were trained in mapping and spatial analysis with support from SymbioCity Kenya.
Practical sessions on how to use the QGIS software were combined with lectures at the training in Kitale in December 2017.
GIS navigation is one of the capacity needs identified by the SymbioCity Working Group of Trans Nzoia. It is a computer based system used to capture, store, retrieve, manipulate, analyse and display spatial information and its associated attributes. GIS combines spatial and tabular information to produce maps and to perform spatial analysis. While many mapping programmes are expensive and have user limitations, QGIS is a free software.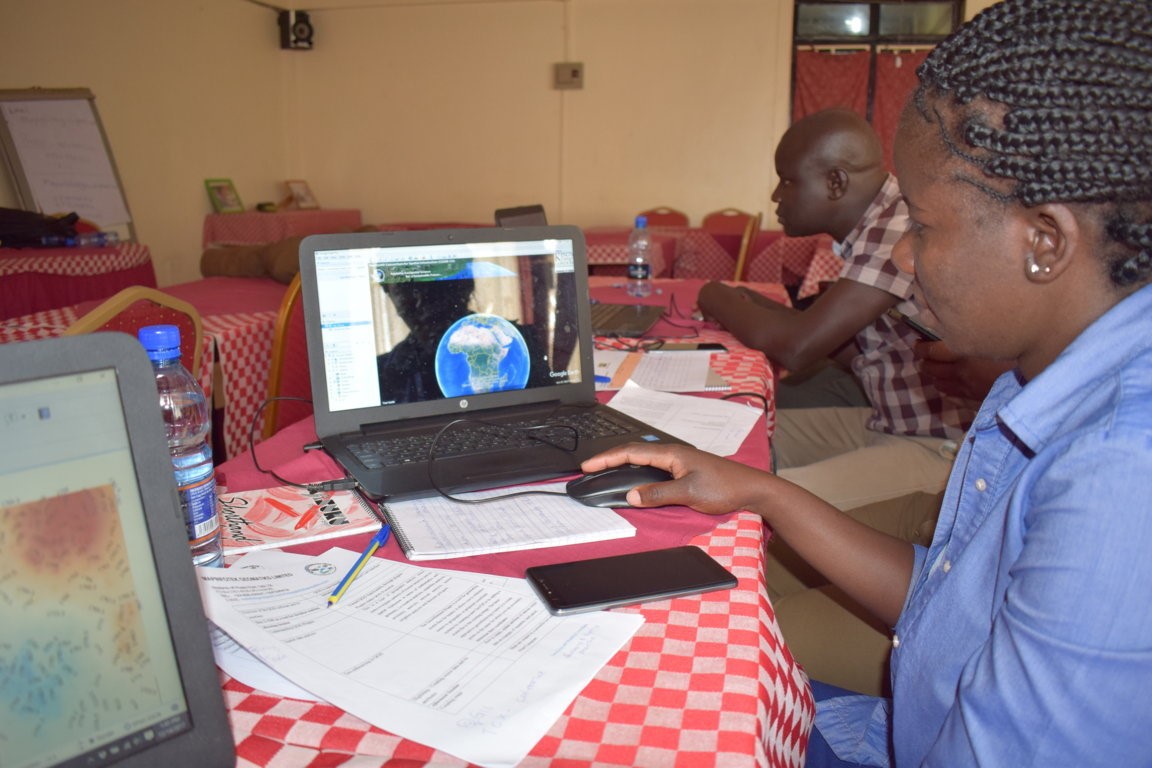 Kiminini physical planner Edith Barasa developing contours on the QGIS software
Majority participants at the training were planners from the County Government of Trans Nzoia. The training was aimed at helping them develop better maps and spatial plans for their regions, and interpret spatial information.