A prolonged debate on the importance of county spatial plans ensued at SymbioCity's Urban Leadership Forum (ULF) in Nakuru in mid November. A spatial plan is a component of the county integrated development plan (CIDP) that illustrates the social and economic development programme of the county.
It also clarifies the county's anticipated sustainable development outcomes, and shows the link to regional, national and other counties' plans. The Council of Governors and the National Government (Ministry of Lands and Physical Planning) developed guidelines for county spatial planning in 2017. Yet, to date, only Lamu County has a spatial plan.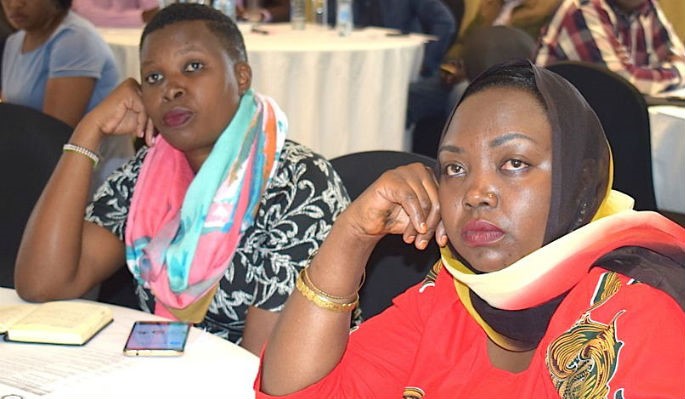 LUF members, Mariam Mkumbi of Kilifi, and Malasen Hamida of Nairobi, follow proceedings at the ULF.
By close of the forum, participants had recognised spatial and strategic plans as prerequisite for urban development. The leaders, mostly from the seven SymbioCity Pilot Counties, had been in stalemate over generation of the crucial plan. The law mandates county executive committee members (CECMs) to develop spatial plans, and members of the county assembly (MCAs) to approve them, but county leaders appear divided. To resolve the impasse, they agreed that political will was important in generating and allocating budgets for spatial plans. Some leaders at the forum shared views on spatial planning in Kenya:
HONORARY SECRETARY KENYA INSTITUTE OF PLANNERS, PLANNER HELLEN NJOKI
From this forum, it is clear that MCAs don't understand the spatial plan. If MCAs, who are leaders, don't understand this tool; how about other members of the community? Something ought to be done to increase knowledge about the tool. County service delivery units can be made to work as county planning units, as they have the capacity to generate county plans.
CHAIRMAN OF CAUCUS FOR CECMS FOR LAND, PLANNING, HOUSING AND URBAN DEVELOPMENT, BARNABUS NG'ENO
Kenyan law provides that budgets are based on spatial plans and CIDPs, but most counties only have CIDPs. There's poor understanding of the importance of the spatial plans, which will actually help the counties to preserve agricultural areas, manage the sub-division of land even in rural areas, etc. While the spatial plans can't be seen, their effects will be felt in a few years' time.
DIRECTOR, URBAN DEVELOPMENT, MINISTRY OF TRANSPORT INFRASTRUCTURE, HOUSING AND URBAN DEVELOPMENT, CHARLES K'ONYANGO OTIENO
The law required every county to have a director of urban/physical planning to put in place plans such as the spatial plan. Without these, very few counties know how much land they need for development. A spatial plan would show a county's land requirements for the next 20 years. The Lamu spatial plan is good, and has land mapped out but fails to project future land needs.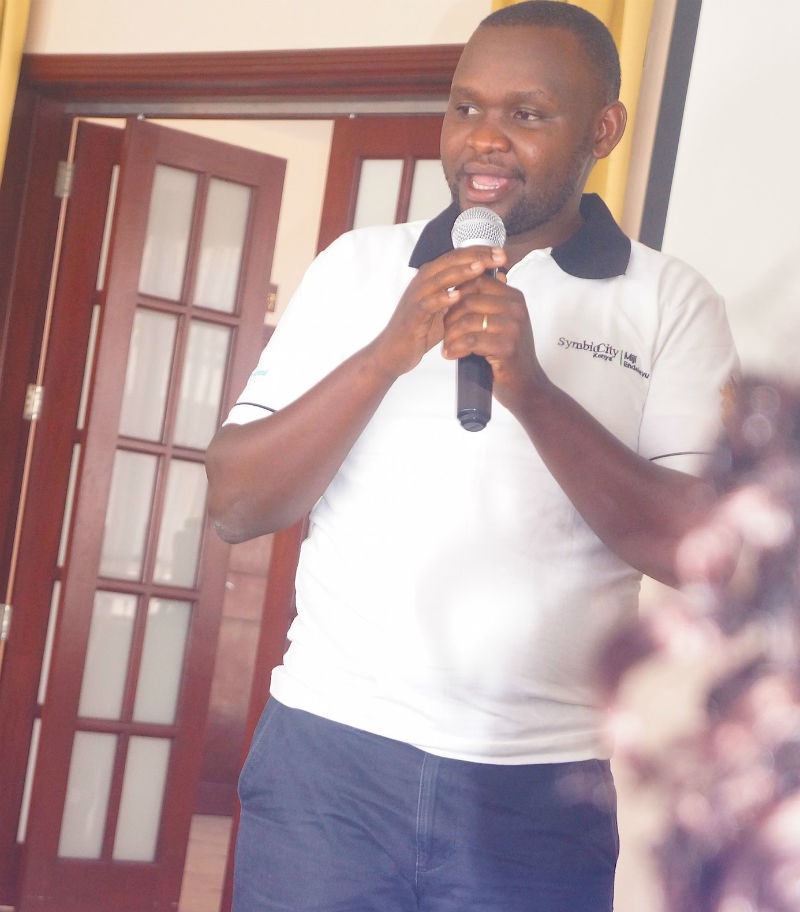 SymbioCity Kenya Project Manager, Nicodemus Mbwika, facilitates a session at the ULF.
SYMBIOCITY KENYA PROJECT MANAGER, PLANNER NICODEMUS MBWIKA
By law, no development can take place outside a planning framework. Therefore no public fund should be used outside a planning framework. CIDPs, which most counties use, are not plans. So ideally funds should not be paid to counties that don't have spatial plans.
Top photo: Hellen Njoki of KIP (right) makes a point during a group session at the ULF.