Njoro Voices on the Water Puzzle
Water shortage and flooding are major problems in Jewathu Settlement, Njoro Township. SymbioCity Kenya in Nakuru County plans to set up a community water point from harvested roof water and a refurbished bore hole in the town's Integrated Primary School. A water pan is to be constructed in Njoro Boys' High School to drain off a main flood path, and a borehole is to be drilled for additional clean water. Some residents had this to say.
Doreen Riungu, Teacher, Njoro Township Integrated Primary School
"The additional water will improve the hygiene of our girls. Sometimes they feel a bit embarrassed when they can't get as much water as they need for their use. Also, they're not safe at river Ndarugu, yet they are forced to fetch water from there."
Martha Nduta, Casual labourer, mum of three
"I have to wake up by 5am to start fetching water from vendors. I need about 5 jerry cans a day. This costs me about Kshs.25. When I don't have the money, I'm forced to fetch water from River Ndarugo."
11-year-old Std. 6 pupil, Njoro Township Integrated Primary School
"I go to Ndarugu River every Saturday to wash my clothes. It is very tiring. My parents buy water everyday. Sometimes we can't even cook when they don't have money for it. When the project starts in school, we won't lack water even at home."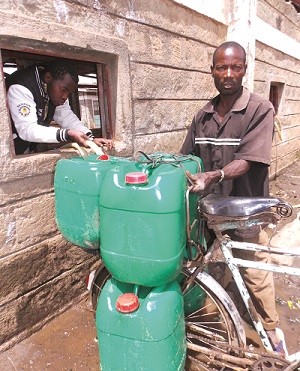 Benson Odinga, Water Vendor
"This business complements my dairy farming. I make 15 to 17 trips per day carrying five jerry cans, each of which I sell at Kshs.20. My clients are mainly university students.
Joshua Kioko, 34, Farmer, Jewathu Resident
"I need a lot of water to farm, so river water and rain water is sufficient. Back home however, I have to buy water for my family's use. Sometimes when I'm tired from farming and the queues at the vendors are long, I'm tempted to buy from bicycle vendors, but they charge us Kshs. 15 to 20 for what I pay Kshs. 3 to 5!"
John Icigo, Community representative and Super-Champion of Nakuru SymbioCity Programme
"Our water problem is ironical: it is scarce and it causes flooding… My biggest role is to manage the high expectations of the community. I have to move them from indifference to reality. I'm also getting the governor to support this programme since water projects have been mismanaged for too long in this area. We're the hope the community desires."'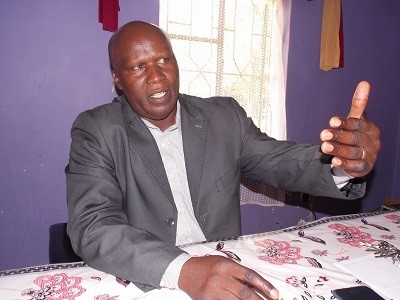 James Njoroge, Head Teacher, Njoro Township Integrated Primary School
"Njoro lacks reliable piped water. We rely on rainwater, but our tanks are few and they leak. The SymbioCity solution will reduce challenges such as diseases that interfere with school attendance. Our relationship with the community will also improve. Thank you!"