Stakeholders in Ahero, Kisumu County, identified an upgraded market as a priority for their town in the consultative round of the SymbioCity Kenya programme. A new master design, focusing on the needs of traders, has been developed to guide renovations.
The existing market, known as "Supermarket" had for a long time remained largely abandoned. Due to design challenges which were not optimal for the traders and their goods, only a few traders operated there.
This called for a redesigning of the market stalls according to traders' needs. Consultants from KDI were assigned to seek existing and prospective users' opinions and suggest an appropriate design. Consultations, surveys and measurements informed a new user-centric master design for Ahero's market.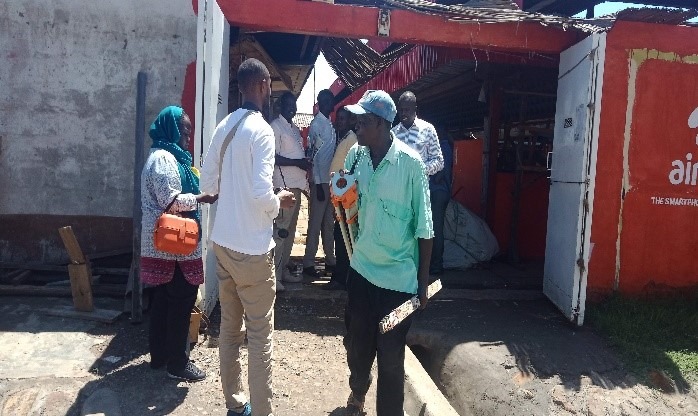 The town and County administrations have also implemented several initiatives to clean up the area. The recruitment of 30 Waste Officers in 2019 has for instance reduced waste accumulation within the market and in the surrounding estates of Maenbeni, Kaboi and Panadol.
They also managed surface sweeping of Ahero roads, unclogging of drainages, clearance within commercial streets of Ahero, transportation and disposal of wastes to the final holding grounds, emptying of waste receptacles and bins, and litter picking and raking. Kisumu County has also implemented a longer community sensitization initiative on waste management.
Waste officers and environmental champions of Ahero town.