ToR: Landscape Architects for Detailed Layout of Kwa Vonza, Kitui County Market and Bus Park
SymbioCity Kenya is currently looking for experienced international and Kenyan landscape architects to design a detailed landscape layout of Kwa Vonza market and bus park in Kwa Vonza, Kitui County. Please submit your tender no later than October 19th.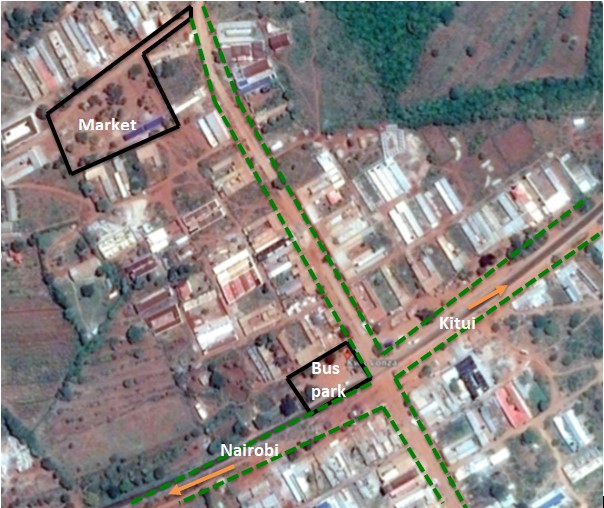 Background
The assignment is part of a multi-year programme carried out by SKL International and the Kenyan Council of Governors with the overall objective to improve the urban planning capacity in Kenya. As part of the programme urban change projects will be carried out in seven counties (Homa Bay, Kakamega, Kisumu, Kitui, Meru, Nakuru and Trans Nzoia), which have been developed through a participative and inclusive process based on the SymbioCity methodology. The assignment will be developed jointly between international and Kenyan experts (procured separately) and be based on the existing Project Proposal developed by the county team.
How to apply
Interested applicants are welcome to e-mail their submissions no later than October 19th 2018 including:
– Curriculum vitae
– Fee expectation
– Profile clearly indicating relevant background and a motivation to why you fit the assignment
– Indication of availability to carry on the assignment in October/November 2018
International submissions should be sent to: Kristin.jonsson.strandberg@skl.se and info@symbiocitykenya.org
Kenyan submissions should be sent to: Robert.rawinji@symbiocitykenya.org and info@symbiocitykenya.org
Contact information: Robert Rawinji, robert.rawinji@symbiocitykenya.org, 020 2403313/4
Download the Terms of References for national and international experts here