It's an Eco-Park for Kakamega!
Kakamega is well on course with its SymbioCity activities. A talk with Pilot Coordinator Benjamin Orwa, and Millicent Cherotich, Assistant Coordinator, reveals that the County is ready to start on its main project. Although no official public awareness has been done, the community is well aware that they will soon have a recreational park in Butere Town.
"The community has been expectant for long," explains Orwa. Some community members imagine the project will be like Bukhungu Stadium, the county sports facility of national standards that is located in Kakamega Town. But Millicent states that no one will be disappointed with the project outcome. "We will do an intense public awareness before we start the physical work," she explains.
A park with multiple functions – and for various groups
The Butere eco-park offers integrated solutions to the urban problems facing residents. It will have a social hall, a business incubation centre, a soccer pitch, a public kitchen also used as a restaurant, and a tree seedling growing area. The Eco Park will also be a solid waste management centre. Waste from the two markets and the neighbouring areas will be processed here, as the community learns to convert waste to economic value. Compost from the refuse chamber and storm water harvested will be used for the tree nurseries.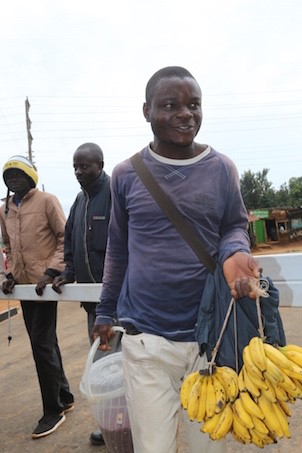 A Butere youth who hawks snacks for a living.
"The youth appear to benefit more, but we have everyone in mind even as we generate plans," says Millicent.
From September 2016 when the team started on its Urban Sustainability Review, six community engagements have been done with women's groups, bodaboda (motorcycle taxis), matatu (mini bus) operators, health staff, leaders of civil society, market officials, among others, to identify issues and put priority on the community's preferred project.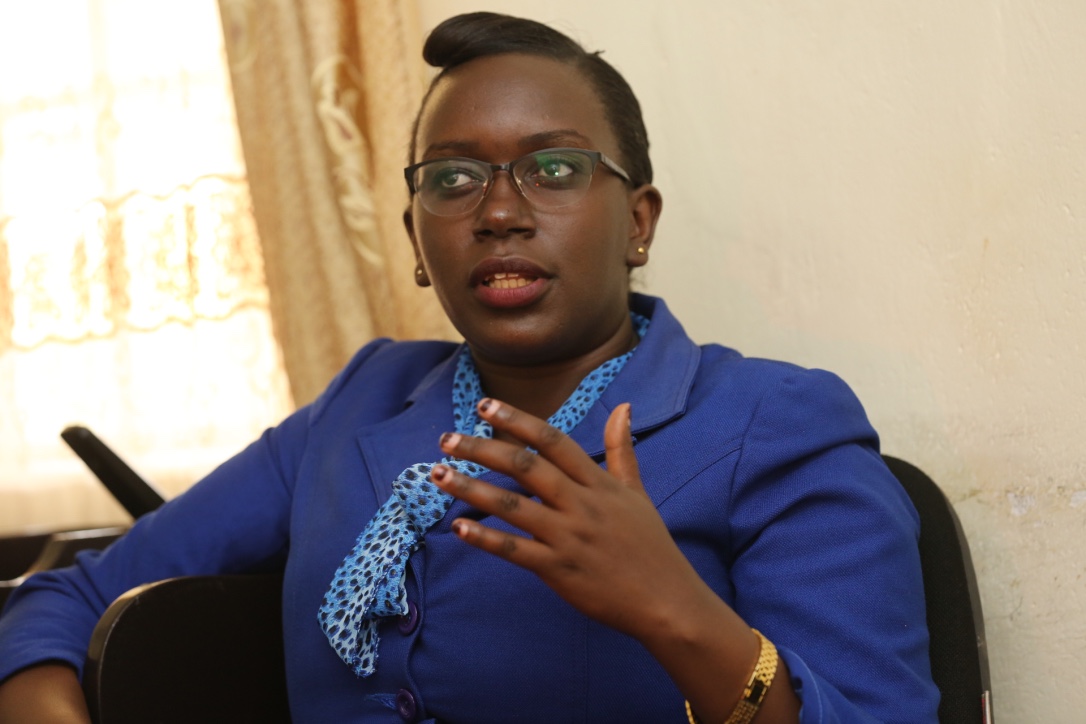 "We envisage a peaceful space," says Millicent.
The park is aimed at environmental and social sustainability – putting public land to good use. From the public kitchen, women will be able to sell foodstuff, and especially during tournaments.
"We envisage a peaceful space where everyone interacts with everyone else freely for mutual benefit," says Millicent. "We have identified the land, and are now ready to survey it, beacon and level it."
Butere is described as a sleeping town because most of its businesses collapsed when the Kenya Railway Public Train Service stopped its operations in the town nearly ten years ago.
Jacob Akhonya from SCK Kakamega Working Group points at the location of the eco-park.
"Butere doesn't meet the standards of a town as per the Urban Areas and Cities Act 2011. But when we implement the park, it will not be long before it upgrades to the status of a town," explains Orwa. With the park, land value will increase and attract economic investment, and a vibrant economy, as per the vision of Butere people, shall have been attained.